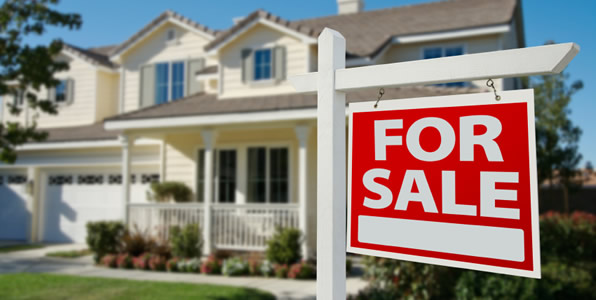 Thinking of buying a home? Want to find a bargain? Short sales may be worth considering, but only if you can handle this real estate transaction's unique challenges. Before you fall in love with a short sale and start working on an offer, take some time to familiarize yourself with the following lesser-known aspects of buying a short sale.
1.) Short sales aren't always priced at a deep discount. (And sale price is subject to the seller's lender's approval)
Short sale properties are homes listed at a discount, typically as a last resort method of avoiding a foreclosure situation. For example, if a homeowner cannot pay their mortgage, the lender may agree to a short sale rather than going through the long and less profitable foreclosure process. But before a prospective short sale can even go on the market, the seller's mortgage lender has to agree to accept less than what the seller owes. So in our example, let's say the homeowners owe around $200,000 on their mortgage but are unable to make their payments. To make matters worse, the home is currently only worth around $175,000, so the homeowners are actually upside-down on their loan. In this situation, the lender may agree to accept the home's current market value, in this case $175,000, as sufficient for repaying their mortgage (assuming the home has been well-maintained). Alternatively, if the home has been neglected or is outdated, the lender may agree to accept less than the current market value, especially if they want it to sell quickly.
So why would you as a buyer need to know this?
Buyers often think they can make a lowball offer on short sales because they assume that the sellers are desperate and will accept just about anything. The truth is, the short sale price isn't up to the sellers; it's up to the lenders. And lenders can (and do) refuse lowball offers if the list price already reflects a discount. In our example above, let's say the lender agrees to accept $165,000– $5,000 less than the home's current market value. If someone comes in with an offer of $150,000, the lender could easily turn it down and move on to the next offer, especially if there's a cash buyer waiting in the wings or someone who is willing to pay list price.
Basically, the bottom line here is that the price you see for a short sale has already been negotiated between the homeowners and their lender. Buyers rarely get to negotiate the price down any further.
2.) Short sales are sold as-is.
If you find a short sale that could use a little TLC, don't expect to bring a list of repair requests to the negotiating table. Short sales are almost always sold as-is, which means the seller/lender will make no repairs or upgrades. Keep this in mind when assessing the costs of a short sale; if a home needs $20,000 worth of repairs, a $10,000 below market value discount doesn't sound so appealing.
If you're not sure how much money is needed for repairs/upgrades on a home, here are a few ballpark figures from HomeAdvisor:
3.) Short sales take a long time.
Remember how we said the seller's lender has to approve the price of the short sale? This is why short sales are anything but short. The seller's bank or mortgage company may take quite a bit of time reviewing the offer, running it through their formulas and calculations to determine if it will make sense for their bottom line.
The lender may also request a short sale "package" from the sellers. This package is a collection of documents that details the seller's finances. It will take time for the lender to review and verify these documents. The lender will want to know about the seller's assets, debts, credit availability, etc. The lender basically wants to make absolutely sure that the short sale is necessary. After all, if they find the sellers actually have $100,000 in their bank account, why would the lender approve a short sale?
Overall, short sales can be a great option for buyers who aren't in a hurry, can afford the list price, and are handy and familiar with the costs and processes associated with home repairs and remodeling.
Short sales may not be a good idea for buyers who are eager to buy a home quickly, are looking for a move-in ready home without any major upgrades needed, or who have minimal experience with pricing and/or completing home repairs.