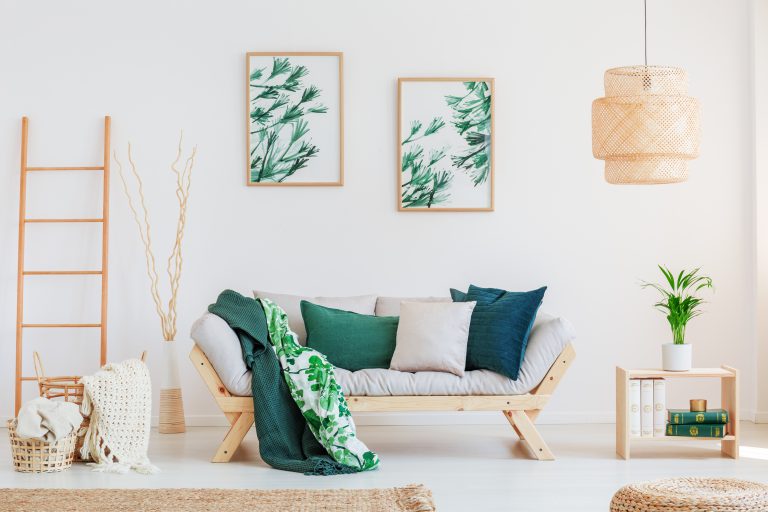 Just like fashion, music, hashtags and social media challenges, the home design world is dominated by select trends. In today's post, we'll highlight a few hot trends for home design predicted by industry pros for 2018.
Bamboo is back!
That's right, along with many other nods to the nineties, Asian-inspired bamboo elements are likely to make a comeback in 2018. According to a recent entry in the National Association of Realtors' Styled, Staged & Sold blog , bamboo is making its way into several design features, including flooring, window treatments, wall accents and furnishings. We suspect bamboo's return to popularity may partially be due to the renewed interest in minimalist, simplistic design. Bamboo is unfussy, yet super stylish, lending just a touch of the exotic to any room.
Blue-Green
Sherwin-Williams' pick for the hottest paint color this year is a rich blue with jewel-toned greens known as Oceanside SW-6496. This is a bold color, perfect for accent walls, yet the rich blue hue has a calming essence that we think might work very well for a bedroom, bathroom or study. It could also be quite interesting for a living room or kitchen with ample natural light, as this color tends to look slightly different, depending on how the light hits it.
"Green-blues in deep values, such as Oceanside, respond to changes in light, which is a quality that creates intense dimension," said Sue Wadden, director of color marketing at Sherwin-Williams in a recent post for NAR's RealtorMag's Styled, Staged & Sold blog. "It is a tremendously versatile color, and harmonizes with other diverse color groups."
The Statement Shower
Renovating homeowners are spending a lot more time and money upgrading their bathrooms, according to recent studies, particularly the showers. "Statement showers," as they are dubbed in the 2017 U.S. Houzz Bathroom Trends study, feature more high-tech aspects like rainfall shower heads, dual showers, curbless showers, and body sprays.
In fact, bathroom remodelers have become so focused on the shower that many are opting to remove the bathtub altogether. According to the research from Houzz, more than a quarter of homeowners — 27 percent — have chosen to remove the bathtub in their master bathroom in order to make room for a larger shower space.
Bathroom remodeling can be one of the best ways to upgrade your home, but bear in mind the cost can be high. The average cost of a major bathroom remodel in a large master bathroom was $21,000 in 2017, according to the Houzz study.
Alternative Material Sinks
Who says stainless steel and porcelain are the only ways to go when it comes to your home's sinks? According to Houzz's predictions for this year's home design trends, darker color sinks made of materials such as concrete, stone or copper are likely to be on-trend in 2018. And not just for kitchens! Copper in particular is making more appearances in bathroom remodels (just check out Pinterest for inspiration).
Houzz also notes that trough and bucket style sinks could continue to grow in popularity, as the farmhouse design trend seem to be here to stay a while.
Looking for more home design news and inspiration? Check out our Pinterest board!