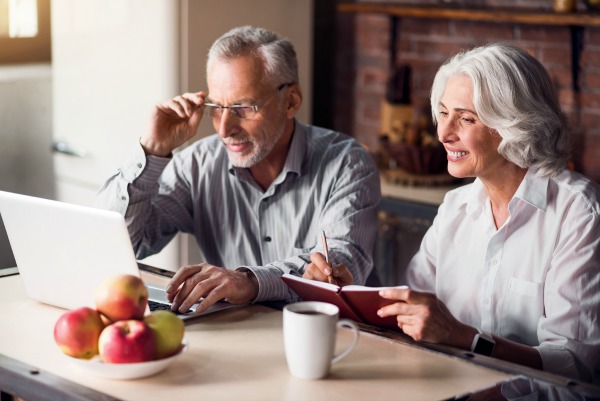 The market for single-family homes designed for people 55 and older reached a new high in the fourth quarter of 2017. Builder confidence in the 55+ market hit a level of 71, up 12 points from the previous quarter, according to the National Association of Home Builders' (NAHB) 55+ Housing Market Index (HMI) released February 1. This is the highest reading since the inception of the index in 2008.
Worth noting is the fact that the fourth quarter's record high was pushed largely by strong demand and not necessarily sales.  Chuck Ellison, chairman of NAHB's 55+ Housing Industry Council and Vice President-Land of Miller & Smith in McLean, Va. explained in a recent statement how demand is challenged by regulations in certain areas.
"Builders and developers in the 55+ housing market are reporting strong demand across the country," said Chuck Ellison, chairman of NAHB's 55+ Housing Industry Council and Vice President-Land of Miller & Smith in McLean, Va. "However, regulations in some parts of the country can make it challenging to meet the demand."
What the 55+ HMI measures
The 55+ HMI measures builder sentiment rather than sales activity; however, with such a high reading, it would not be surprising if more building began in the coming months to meet the high demand. Likewise, as more 55+ housing units are constructed, more sales are likely to follow. In this sense, the HMI readings often predict future sales activity.
The 55+ HMI is separated into three sections: single-family homes, multifamily condos, and multifamily rentals. Both single-family homes and multifamily condos measure builder sentiment based on three components. Those components include current sales pace, prospective buyer traffic, and anticipated sales for the next six months. Builders are asked to rate these components as good, fair or poor (high, average or low for traffic).
All three index components of the 55+ HMI posted increases from the previous quarter. Current sales posted a record high, gaining 14 points to 79 while expected sales for the next six months jumped 10 points to 73. Traffic of prospective buyers increased by 7 points to 51.
The 55+ condo HMI posted a 3-point gain to 54. The component measuring present sales increased 4 points to 59, expected sales for the next six months gained 5 points to 60, and traffic of prospective buyers remained unchanged from the previous quarter at 40.
55+ multifamily rental market
For the multifamily rental segment, builder sentiment is measured by four components: present production, expected future production, present demand, and future expected demand.
For the fourth quarter 2017, two of the four components for the 55+ HMI for multifamily rentals went up from the third quarter: present production increased 3 points to 62 and expected future production rose four points to 61. Present demand for existing units dropped four points to 71 while future expected demand fell nine points to 67.
Analysis
The data from the latest 55+ HMI reveals that demand continues to grow for single-family homes and condominiums while demand for rental housing is beginning to wane. Could this mean that our country's aging population has a growing interest in remaining homeowners (or owning a home for the first time) rather than renting? Or could it simply reflect an overall leveling off of a rental market that was skyrocketing?
Prices and affordability seem to continue to favor homeownership throughout most of the U.S.; however, now that we're seeing real estate values move steadily upward, along with anticipated rises in mortgage rates, the demand for single-family homes and condos may begin to slow.
If you've been on the fence about buying a home in the 55+ market, now may be the best time to make a decision. Demand is on the rise, which means prices are, too. By the spring or summer, prices may be significantly higher. But if you act quickly and secure a competitive rate now, you could potentially save yourself a lot of headaches and avoid bidding wars that are becoming all too common in today's real estate market.
If you're interested in information on affordable financing for single-family housing, multifamily housing or condos, please connect with one of our mortgage professionals today. We'll provide you with a free, no-obligation rate quote and answer any questions you may have about the home financing process. We also encourage you to browse our menu of home loan products, to familiarize yourself with our offerings and see which ones may suit your needs the best.