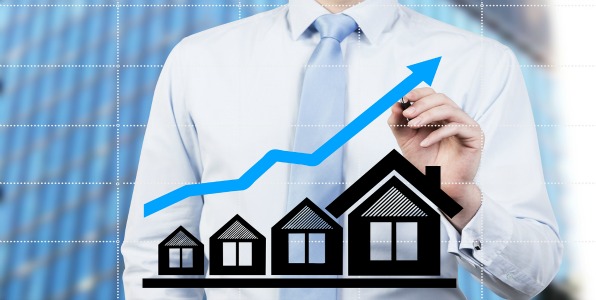 The number of existing-home sales increased as a whole for 2017, reaching an 11-year high despite December's sales subsiding from the previous month.
According to the National Association of Realtors (NAR), total existing-home sales, which are completed transactions that include single-family homes, townhomes, condominiums and co-ops, increased 1.1 percent in 2017 to a 5.51 million sales pace and surpassed 2016 (5.45 million) as the highest since 2006 (6.48 million).
"Existing sales concluded the year on a softer note, but they were guided higher these last 12 months by a multi-year streak of exceptional job growth, which ignited buyer demand," said Lawrence Yun, NAR chief economist, in a statement. "At the same time, market conditions were far from perfect. New listings struggled to keep up with what was sold very quickly, and buying became less affordable in a large swath of the country. These two factors ultimately muted what should have been a stronger sales pace."
Yun's observations reflect continued concern over housing affordability in the current market, as inventory levels are having a hard time keeping up with demand, thus rising prices. However, with more existing-home sales, 2017 may have been the year these struggles begin to turn the corner. Buy make no mistake—there is still a lot of room for improvement. A 1.1 percent increase is still fairly small. And even though the latest report shows existing-home sales reached an 11-year high, it's not quite as promising as it may sound, considering the fact that inventory levels have been dropping consistently for about two and a half years.
But hope is not lost. Any improvement in inventory levels is a good sign. And with improvements in jobs, income growth and the overall U.S. economy, more Americans may find it easier to afford more house, especially with continued low mortgage rates and the availability of low money down financing options such as FHA loans.
"Rising wages and the expanding economy should lay the foundation for 2018 being the turning point towards an uptick in sales to first-time buyers," said Yun. "However, if inventory conditions fail to improve, higher mortgage rates and prices will further eat into affordability and prevent many renters from becoming homeowners."
Could pricing level off in 2018 as more homes enter the market? Perhaps. But for now, Yun and likely many other industry professionals, are expressing concern that the market remains unbalanced specifically due to low inventory.
"Closings scaled back in most areas last month for this same reason," Yun said. "Affordability pressures persisted, and the pool of interested buyers at the end of the year significantly outweighed what was available for sale."
According to the NAR report, the median existing-home price for all housing types in December was $246,800, up 5.8 percent from December 2016 ($233,300). December's price increase marks the 70th consecutive month of year-over-year gains.
Here are a few more highlights from the NAR report:
Total housing inventory for December 2017 fell 11.4 percent to 1.48 million existing homes available for sale.
Total housing inventory is now 10.3 percent lower than a year ago and has fallen year-over-year for 31 consecutive months.
Unsold inventory is at a 3.2-month supply at the current sales pace, which is down from 3.6 months a year ago and is the lowest level since NAR began tracking in 1999.