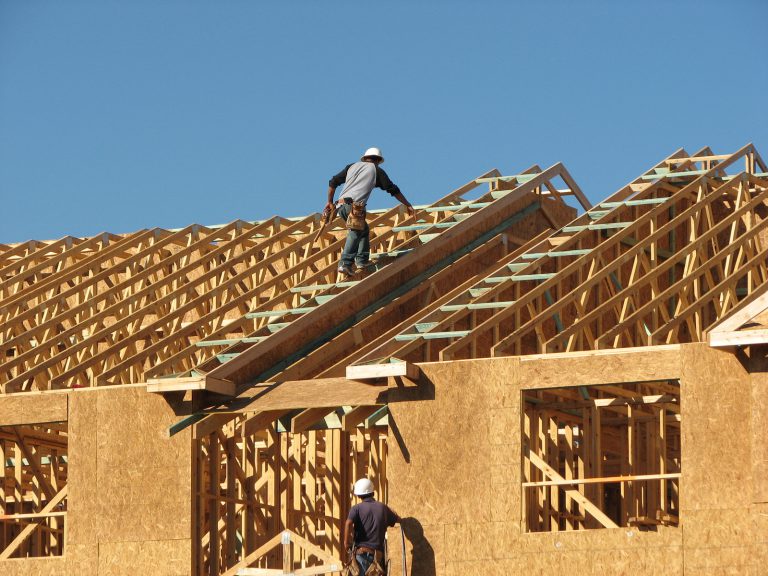 Builder confidence for new, single-family homes fell slightly as 2018 began, but overall remains strong.
The National Association of Home Builders (NAHB) recently released the results of their monthly joint report with Wells Fargo, which support the continuing strength of the market for new homes. The NAHB/Wells Fargo Housing Market Index (HMI) dropped 2 points in January to 72 after reaching an 18-year high in December 2017. 
So what's behind the robust state of the newly built, single-family homes market? Proposed tax reform is one factor, along with steady demand for new housing as existing real estate inventory remains sparse.
"Builders are confident that changes to the tax code will promote the small business sector and boost broader economic growth," said NAHB Chairman Randy Noel. "Our members are excited about the year ahead, even as they continue to face building material price increases and shortages of labor and lots."
The overall growth of the economy has also contributed to builder confidence. This is reflected most noticeably in the component of the HMI that measures future sales expectations.
"The HMI gauge of future sales expectations has remained in the 70s, a sign that housing demand should continue to grow in 2018," said NAHB Chief Economist, Robert Dietz. "As the overall economy strengthens, owner-occupied household formation increases and the supply of existing home inventory tightens, we can expect the single-family housing market to make further gains this year."
The HMI figures are derived from a monthly survey conducted by NAHB/Wells Fargo in which they ask builders to rate current sales conditions and sales expectations for the next six months as "good," "fair" or "poor." They ask respondents to gauge prospective buyer traffic as "high to very high," "average" or "low to very low." The scores from each component are then used to calculate a seasonally-adjusted index in which any number greater than 50 indicates that more builders view conditions as good than poor.
All three HMI components registered somewhat minor losses in January; however, when looking at three-month averages, regional figures increased across the nation.
The component measuring current sales conditions fell just one point to 79. The component measuring sales expectations for the next six months also fell one point to 78. The component measuring buyer traffic fell four points to 54.
Regionally, the West's three-month average HMI score rose 2 points to 81, while the South gained one point to 73. The Midwest also gained a single point, bringing its score to 70 and the Northeast climbed five points to 59.
Does this mean more housing inventory is on the horizon? Many prospective buyers are likely hoping so. With real estate inventory remaining relatively weak throughout much of the country, newly constructed single-family homes could make a huge difference in the rate of home sales as well as purchase mortgage application activity. However, it's not just a lack of homes that seem to be holding the market back; it's a lack of starter homes.
Lower priced housing is particularly hard to come by in many major markets, with levels of such inventory remaining low even with the addition of new housing developments. Millennials appear to be especially challenged as many of them face the additional burden of student loan debt, stagnant wages and the rising cost of rent. At a time when their predecessors from previous generations would have been buying homes or even "buying up" from starter to long-term housing, a significant portion of millennials have yet to find available homes within their price range.
Fortunately, these figures from the NAHB/Wells Fargo HMI indicate that the environment is primed for housing growth in all price points. Home developers and builders may very well continue to shift their focus from the larger-scale homes that dominated the market years ago to the more modernized, efficient and affordable housing units that today's buyers are asking for.