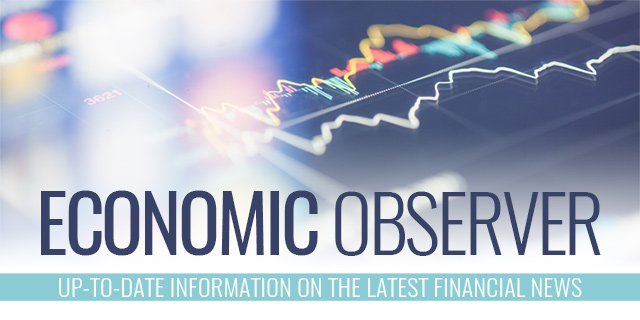 Stocks Drop, Rates Rise, Home Sales Strengthen

Overview: The stock market dropped sharply over the past week. Normally, this would result in investors shifting assets to bonds, and the added demand would push yields lower. However, that was not the case this week, and mortgage rates ended at the highest levels in four years.

Several big-picture factors negatively affected mortgage rates over the past week. Investor expectations for future inflation increased. Investors also raised their outlook for the pace of tightening by the Federal Reserve, meaning that they now view four rate hikes this year as more likely. The supply of bonds issued by the U.S. Treasury is increasing due to larger government deficits, and yields generally need to rise to persuade investors to purchase additional bonds. The policy changes that created the larger deficits are likely to increase the rate of economic growth, which could add to future inflationary pressures. The combination of these factors helped push mortgage rates higher.

This week's two reports on home sales were both stronger than expected, but sales of new homes were the clear winner. In March, sales of previously owned homes increased 1% from February to an annual rate of 5.6 million units, but they still were a little lower than a year ago. Sales of newly built homes were up a stronger 4% from February to an annual rate of 694,000 units, 9% higher than they were a year ago. A look at the number of homes on the market likely explains the better performance for new homes. The inventory of previously owned homes for sale was at just a 3.6-month supply, and it was 7% lower than a year ago. By contrast, there was a 5.2-month supply of new homes on the market, and the level was 13% higher than a year ago. The median price of both previously owned and new homes was roughly 5% higher than a year ago.

Week Ahead
Looking ahead, the next European Central Bank meeting will take place on April 26. No change in policy is expected, but the comments from officials could influence U.S. mortgage rates. In the U.S., the first reading for first quarter gross domestic product (GDP), the broadest measure of economic growth, will be released on April 27. The core Personal Consumption Expenditures (PCE) Price Index, the inflation indicator favored by the Fed, will come out on April 30. The next U.S. Fed meeting will take place on May 2, and no change in policy is expected.



| | |
| --- | --- |
| | Contact us to discuss how we can help your clients with their mortgage needs. |