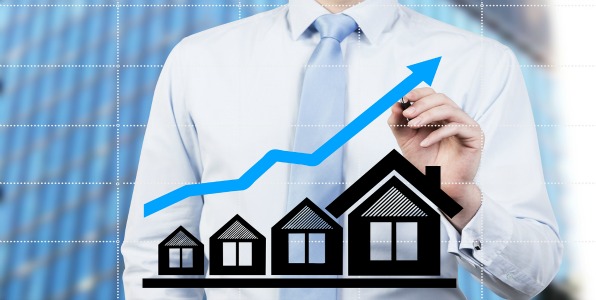 Construction on new homes in the U.S. soared in January, as housing starts jumped nearly 10% to an annual rate of 1.33 million. That marks the second highest level since the Great Recession.
According to the latest housing starts report from the U.S. Census Bureau, privately-owned housing starts in January were at a seasonally adjusted annual rate of 1,326,000 — 9.7% above the revised December estimate of 1,209,000 and 7.3% above the January 2017 rate of 1,236,000.
Building permits, which are an indicator of future housing starts, increased 7.4% in January. This was higher than the revised December rate of 1,300,000 and 7.4% higher than January 2017's rate of 1,300,000.
Regionally, housing starts increased the most in the Northeast, gaining 45.5%. Housing starts in the West gained 10.7%, while starts in the South grew by 9.3%. The Midwest was the only region to see a decline in home construction starts, with a 10.2% drop.
"Terrific news on housing starts in January with a solid 10% gain," said Lawrence Yun, chief economist for the National Association of Realtors in a recent statement to National Mortgage Professional magazine. "This rise in single-family housing construction will help tame home price growth, and the increase in multifamily units should continue to help slow rent growth. The large gain in housing starts in the West, 10.7 percent is especially welcomed, as that region has been facing acute housing shortages … This boost in housing supply not only helps the economy, but may also help the Federal Reserve temper the pace of future short-term rate hikes."
Lending Tree Chief Economist Tendayi Kapfidze was more cautious in his analysis of the data.
"The data is quite choppy and best viewed as a moving average to smooth out volatility," Kapfidze told NMP. "Growth is being driven by tight inventory. Inventories are constrained in both the new home and existing markets. Building permits were the highest since 2007 as builders respond to the high demand. Builder confidence is high and construction jobs are increasing, all encouraging signs."