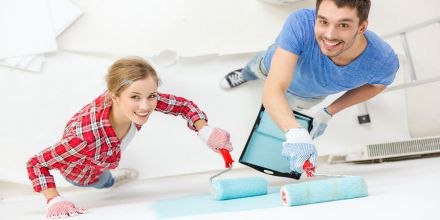 More people applied for mortgages to purchase newly built homes in July than they did a year ago, according to data from a recent industry survey.
The Mortgage Bankers Association (MBA) Builder Applications Survey (BAS) for July 2017 revealed a 5.1 percent increase in mortgage applications for new home purchases compared to a year ago. Since June 2017, applications decreased by 12 percent. According to the MBA, these changes reflect figures that are not adjusted for typical seasonal patterns.
"The year over year increase in applications to homebuilders for new home purchase mortgages slowed down somewhat in July, after relatively strong showings in May and June," said Lynn Fisher, MBA's Vice President of Research and Economics. "Nonetheless, the pattern of applications over the last three months suggests that housing starts will fall off less than expected during late summer and early fall as demand spills over from the low-inventory existing home market into the market for new homes. Year to date, through July, applications for new homes remain up by more than 7 percent compared to the same period last year."
Breaking the applications down by loan type, the survey found that conventional loans composed the bulk of total applications at 69.8 percent. FHA loans, which offer lower down payment options in exchange for an added insurance premium, composed 15.7 percent of total applications. USDA loans, which offer 100% financing to qualified borrowers, composed 1.1 percent and VA loans, also offering 100% financing, but only for qualified veterans/military borrowers, composed 13.3 percent.
The average loan size of new homes increased from $327,833 in June to $329,483 in July.
According to MBA estimates, new single-family home sales were taking place at a seasonally adjusted annual rate of 562,000 units in July 2017. The new home sales estimates is derived using mortgage application data from the BAS, as well as other factors related to the housing market.
The seasonally adjusted estimate for July represents a 10.5 percent decline from June's pace of 628,000 units. On an unadjusted basis, the MBA estimates that there were 49,000 new home sales in July 2017, a decrease of 10.9 percent from 55,000 new home sales in June.
So what can we glean from this information? For starters, we can safely assume that the demand for newly built single-family homes has increased in the last 12 months. We can also say that home values and pricing has increased along with this demand. Looking at the price points, however, we may assume that it's not first time buyers who are filling out the majority of these mortgage applications. Even with low money down financing options such as FHA loans, a home priced at July's average of $329,483 would likely be unaffordable to many of today's new home buyers.
As inventory levels continue to be problematic, especially for younger buyers and first time buyers, affordability continues to be a concern. Fortunately, another recent survey suggests that more starter homes may soon be hitting the market, as 60 percent of millennial homeowners are making plans to sell their homes in the next year.