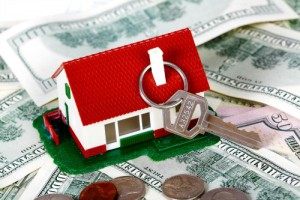 If you are still on the fence about renting vs. owning debate, a new study shows buying a home is still a cheaper option than renting in Ohio.
According to the latest Rent vs. Buy Report from Truila, a traditional 30-year fixed rate mortgage remains a cheaper option than renting in Ohio and 38 other states.
Nationally, it is 33.1% less expensive to buy vs rent in 2017. Five of the 6 Ohio cities surveyed were higher than the average, only Dayton (32.9%) was slightly lower.
Cincinnati ranked the highest in Ohio at 40.6% less expensive, followed by Akron (39.2%), Cleveland (37.6%) and then Columbus and Toledo (both 37.4%).
Home Values Are Rising In Ohio
For the 6 metro areas surveyed in Ohio (Cincinnati, Akron, Cleveland, Toledo, Columbus, and Dayton), the Change in Median Home Values, 2016-2017 rose for all cities. Dayton had the largest change at +7.3%. Akron had the smallest at +3.8%. Cleveland was in the middle at +4.8%.
Even though the gap dropped an average of 15.6% across the state, owning a home is still an average 37.5% less expensive than renting.
RELATED: Mortgage Programs at Schmidt Mortgage Company
Owning A Home Is Affordable
GOBankingRates.com broke down the average costs of renting vs. owning for each state. "Owning a home is more affordable than renting in Ohio, which has the lowest monthly mortgage cost on our list. The monthly rent is $294 more expensive than the mortgage on a home with a median list price of $154,900 — which is the second-lowest list price in our study."
Buying vs. Renting a Home in Ohio
Monthly rent in Ohio: $1,087
Monthly mortgage in Ohio: $793
Should you rent or buy: Buy
One of the reasons why owning a home is cheaper than renting is because interest rates are still historically low.
RELATED: Request A Quote from Schmidt Mortgage Company
Your ability to own a home may be better than you think, contact us today to find out all of your options. Call us at 800-686-3600, send us an email or stop by one of our branches.