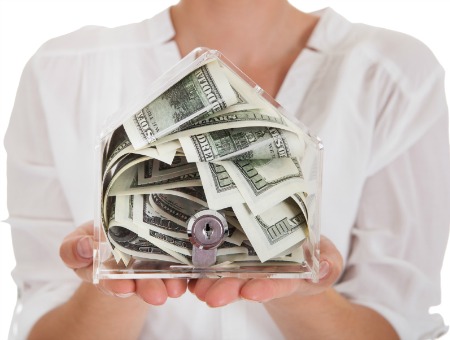 Owners of starter homes across the country are gaining equity faster, as demand for entry-level homes continues to grow.
According to a recent analysis from Zillow, U.S. homes in the most affordable segment gained 8.5% in value over the past year, compared to a 3.6% gain in the most expensive housing segment.
When stretched across the last five years, the trend is even more pronounced. People who bought started homes in 2013 have seen their equity grow by 44.4%, while owners of luxury homes in the highest price range have seen their equity grow by just 26.6%.
As starter homes grow in value, owners of such homes are seeing their overall wealth increase exponentially. Meanwhile, owners of higher priced homes are not seeing as significant a gain in their wealth.
This phenomenon can be explained by comparing the distribution of wealth between homeowners in various price segments. Typically, less-affluent homeowners have more of their wealth tied up in their homes, so when their home values increase significantly, their wealth grows at a more rapid rate. Luxury homeowners in the higher price points typically don't have as much of their wealth in their home, therefore an increase in their home value won't necessarily make a significant impact on their overall wealth.
"When the housing market crashed, owners of the least valuable homes were especially hard hit, and lost more home value than homeowners at the upper end of the market," said Aaron Terrazas, senior economist at Zillow. "Since then, though, demand for less expensive, entry-level homes has built steadily, causing prices to grow rapidly. As a result, these homeowners have been able to build wealth at a faster pace than owners of more expensive homes."
Where starter home values are rising the fastest
According to Zillow's data, entry-level homes in Tampa, Florida are seeing the greatest gains in home equity. Over the past 12 months, these homes have gained 20.4% in value. Not far behind, Las Vegas' most affordable homes gained 19.9% in the last year.
Where starter home values are not rising as fast
Among the nation's largest housing markets, San Francisco, Seattle, and San Jose, Calif. are the only cities where the most expensive homes are gaining value at a faster rate than starter homes.
Other stories you might like:
What is an underwater mortgage?
How much of your monthly income should you spend on a mortgage?